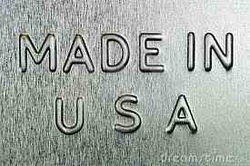 Welcome to Coloc Manufacturing, a Division of Ingram Industries Inc!

Tired of waiting for quality manufactured self-locking nuts? COLOC is the answer

By providing Just In Time manufacturing to give you the quickest delivery possible, we can provide you with specialty self locking nuts, to spec, quicker than the competition... With our standardized facility that runs 24/7 every day of the year, you can rest assured that your order no matter how large, will get shipped on time. With the custom quality that only a small business can give, our self locking nuts stand a cut above the rest.

At Coloc, we pride ourselves in solving engineering issues. Questions about service, performance, alloys, and coatings can be answered and tailored to your application. AN, NAS, NASM, MS specifications and even modifications to the specifications can be accommodated. Our self locking fasteners can be certified to AN,NAS,NASM, and MS specification. With DFARS and even 100% domestic self locking fastener capabilities, we can supply any and all requirements you may have. Capabilities of material for our self locking nuts include Inconel, Monel, Hastalloy, Waspalloy, 300 and 400 series stainless steel, Titanium,H-11 and many other alloys available today and tomorrow. Please give us a call at 903-848-8411.
Reliability Delivered.

---